Dairy Farmers Prioritize Keeping Cows Cool During Hot Summer Months
Oct 19, 2015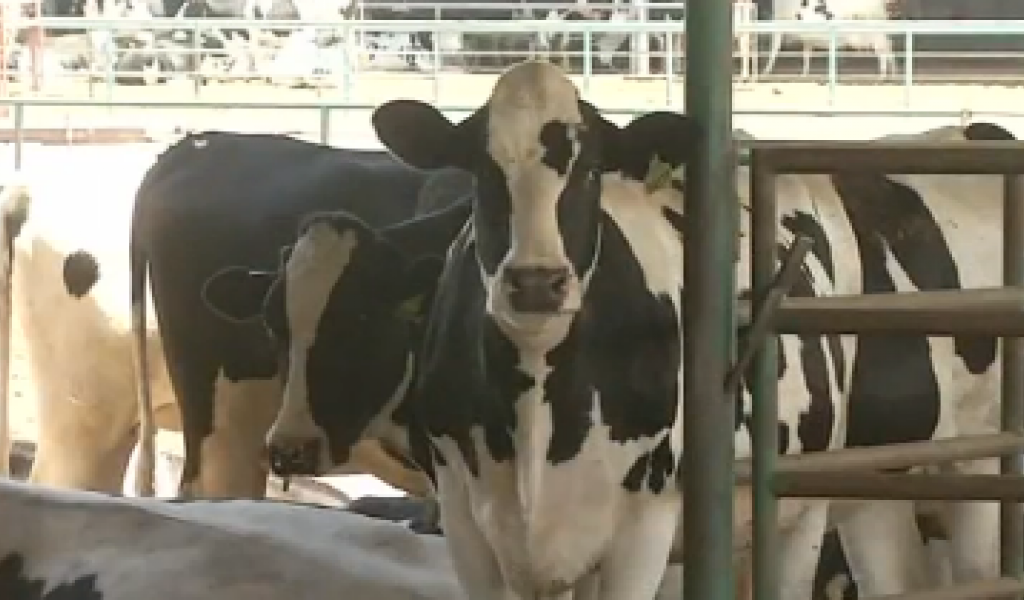 Cool cows are comfortable cows, which is why throughout the United States dairy farmers work hard to make sure their cows stay comfortable all year round.
Since summers in Hanford, Calif., often creep past 100 degrees, dairy farmer Brian Medeiros has continued to explore ways to help his cows stay cool.
Medeiros's barns already featured fans and misting water jets, but recently he added new technology to find out what more he could do. Using infrared cameras, Medeiros found that some cows would get really hot during the day, while others would stay comparatively cool.
As a result, Medeiros decided to double the number of fans in his barns and install new water jets – and he's already seen that the cows appreciate the efforts.
"We've definitely seen the cows are walking up to the barn a little quicker than they used to because they know they're going to cool down," Medeiros said.
To learn more about how dairy farmers care for their cows, click here. To learn more about how Medeiros cares for his cows, watch the video below: