Speaker Bios
---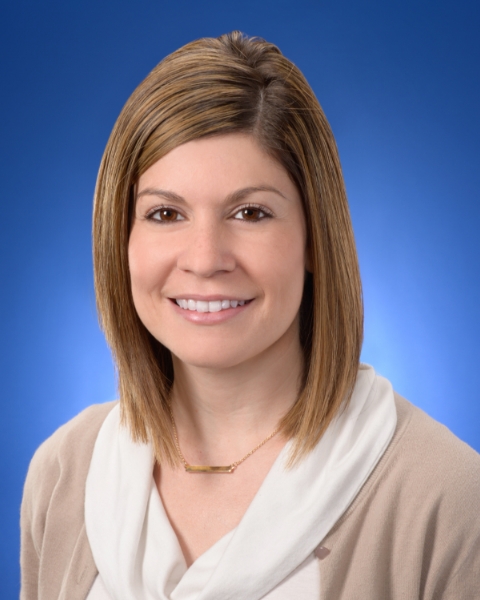 Michelle Calvo-Lorenzo, PhD
Dr. Michelle Calvo-Lorenzo is the Chief Animal Welfare Officer for Elanco Animal Health and joined Elanco in 2015 as an expert in livestock welfare. In her current role, Michelle leads discussions and develops strategies related to animal welfare, with a focus on the areas of research, communication, guidance, and innovative services for the livestock industry. Michelle graduated with a Master's degree and Ph.D. from the University of California, Davis in 2008 and 2012, respectively. Prior to joining Elanco, she was an Assistant Professor at Oklahoma State University and developed a research and teaching program centered on livestock behavior and welfare. Working within the industry and academia over the past decade, Michelle is proud to work alongside hard-working producers, packers, industry representatives, academics, and veterinarians every day. She strives to have a positive impact on livestock welfare and enhance its role in sustainable agriculture.
---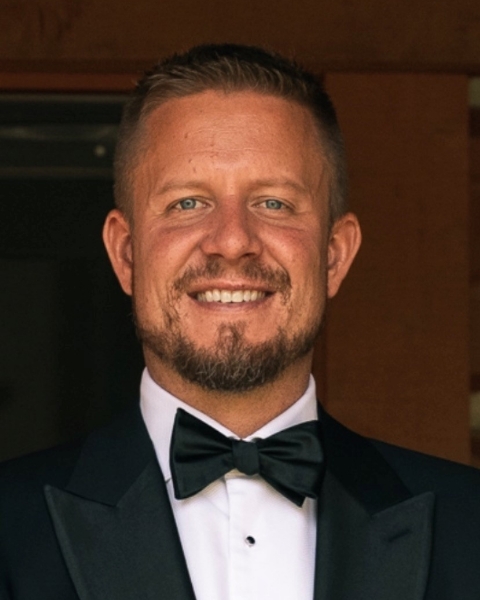 Bryce Chambers
Bryce Chambers is a bi-lingual Milk Quality Safety Specialist at Dairy Farmers of America (DFA). He graduated with a degree in Ag-Business from Utah State University and has over 16 years' experience in agriculture. Bryce specializes in on-farm training, with a focus on safety and animal care. Bryce is a certified FARM trainer for the Mountain Area and is well-versed in the evaluation process. He is a FARM Evaluator for Animal Care, Environmental Stewardship and Workforce Development. Bryce can be found working on his family farm operation in his free time and spending time with his wife and three children.
---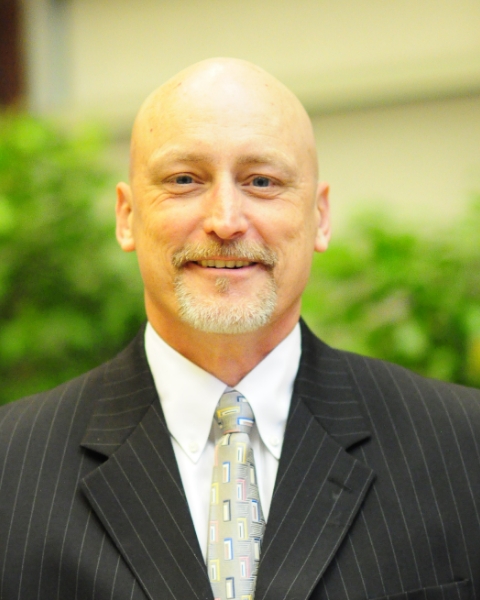 Douglas Ensley
Dr. Doug Ensley grew up in Northeast Kansas where he developed an interest in agriculture early on through his Uncle, a Veterinarian in Northeast Kansas. After receiving his DVM degree from Kansas State University in 1988 he spent time as an associate in practices in Illinois and Nebraska. These practices primarily focused on beef and swine production. In 1995 he purchased a mixed animal practice in Southeast Kansas. In 1998 he attended Iowa State University where he received his Master of Science in Beef Production in 2001. He was then hired as the University Veterinarian for Iowa State University where he had responsibility for livestock owned by the University. In 2003 Dr. Ensley was hired by the University Of Georgia College Of Veterinary Medicine to teach beef production and to participate in cattle research. His responsibilities included lecturing on ruminant digestive diseases, lameness in cattle, and beef production to the veterinary students. In 2009 Dr. Ensley went to work for Boehringer Ingelheim Animal Health as a Professional Services Veterinarian and became the Director of the Veterinary Public Health Business in March 2021.
---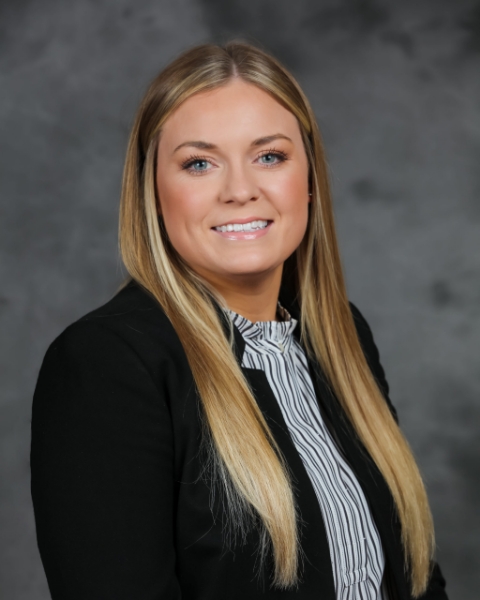 Beverly Hampton Phifer
NMPF/FARM
Beverly Hampton Phifer is the Director of Animal Care for the National Dairy FARM Program. Her responsibilities include managing the evaluator training process, program resource development and outreach with internal dairy industry. Beverly's involvement in animal agriculture is life-long. Growing up in North Carolina's agritourism industry, she has been involved in selecting, raising and managing both a wide variety of domestic and exotic animal species. Her unique background laid a strong foundation of the importance of animal agriculture and appreciating those who dedicate their lives to the industry in addition to the widening gap between food production and consumers. She graduated from North Carolina State University with a Bachelor of Science in Poultry Science in 2015. During her time at NC State, she interned at the Animal Agriculture Alliance. After graduation, Beverly worked for The U.S. Poultry & Egg Association providing technical support in environmental, worker safety and animal care issue areas. Additionally, she has provided programmatic support and facilitation for various animal agriculture trade associations. She joined the FARM team in May of 2016.
---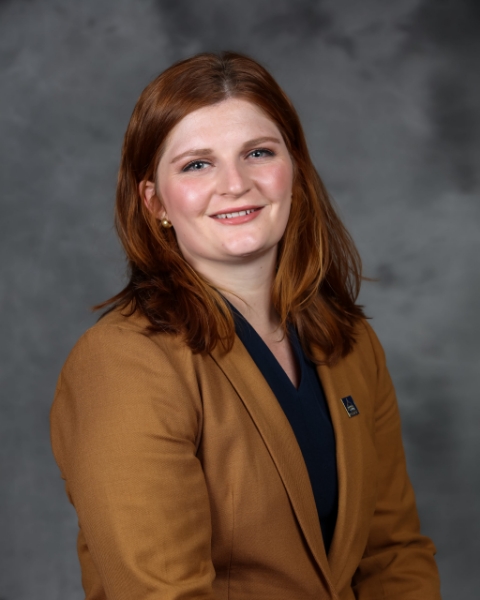 Miquela Hanselman
NMPF/FARM
Miquela Hanselman is the Manager of Regulatory Affairs for the National Milk Producers Federation. Her responsibilities for the National Dairy FARM Program include overseeing the development and implementation of the FARM Biosecurity pillar. Miquela's involvement in the dairy industry has been life-long, growing up on a dairy farm in Upstate New York where she quickly learned a love for dairy farming. Her love for dairy cattle and farming turned in to a deep appreciation for the people who produce our food leading her to continue advocate on their behalf at the National Milk Producers Federation. In addition to leading FARM Biosecurity, she works on regulatory topic areas including food safety, nutrition, and animal health. Prior to joining National Milk, Miquela received her Bachelor of Science in Animal Science with a minor in global health and Master of Public Health with a concentration in Food Systems from Cornell University. During her time at Cornell, she worked in the Food Safety Lab and Milk Quality Improvement Program, conducting shelf-life testing on processed milk.
---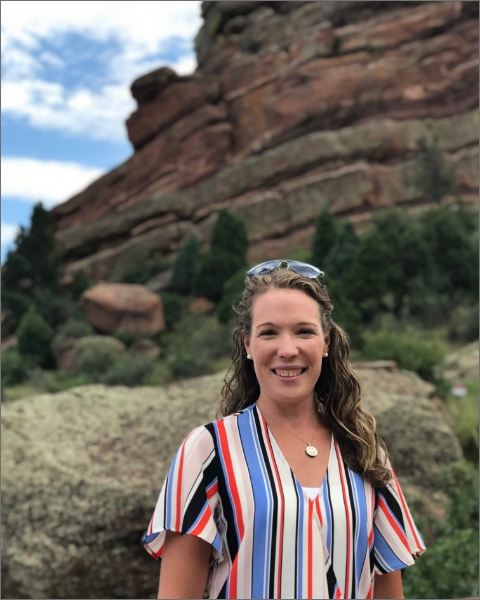 Janae Klingler
Janae Klingler grew up on her family's dairy farm in central Pennsylvania. Janae participated in both dairy and equine 4-H. Janae graduated from Penn State University with a B.S. in Animal Science. Currently, Janae is the Manager of Animal Care & Sustainability for Maryland & Virginia Milk Producers Cooperative Association. Janae has been with Maryland & Virginia for 10 years. She began working in quality assurance and then quickly shifted into a Field Representative roll in central Pennsylvania. As a Field Representative, Janae completed routine facility inspections, assisting in milk quality improvements, FARM Animal Care Evaluations, FARM Environmental Stewardship Evaluations and FARM Workforce Development Evaluations. In 2019, Janae shifted into her current role and has focused on developing partnerships between Maryland & Virginia, conservation non-profits and corporate partners. She has also focused on delivering the FARM programs and evaluations to member farms in a way that provides value & resources to the members and reassures customers and consumer of the quality milk that is produced.
---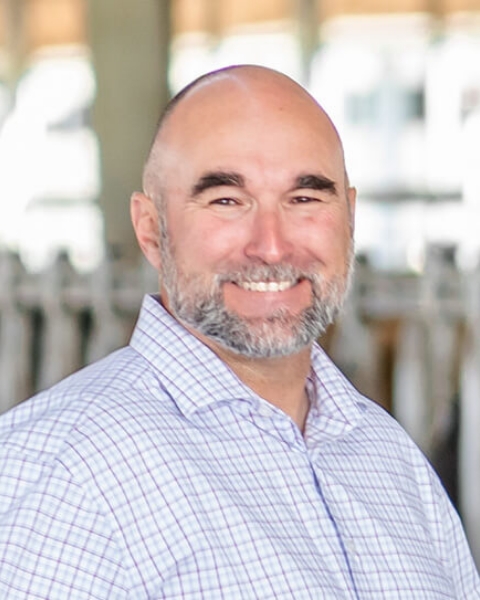 Mike Machado
Mike grew up in Hilmar California, in the middle of the San Joaquin Valleys dairy country working alongside of his father on a dairy farm. After high school, Mike went to work as a herdsman and feed manager for Clauss Dairy Farms, one of the most prolific registered Jersey herds in California where he developed my passion for working with cattle. He holds a degree in Applied Animal Science from the College of Southern Idaho along with being a graduate of the Leadership Idaho Agriculture program. Since 2010, Mike shifted his career to the processor side of the dairy industry and today is the Milk Procurement Dairy Sustainability Specialist for Glanbia Nutritionals in Twin Falls, Idaho. In this role, he oversees all animal welfare evaluations since version 1.0 of FARM along with other sustainability initiatives and customer outreach. Mike is a FARM certified trainer and is heavily involved in the Magic Valley Dairy Heifer Program as a steering committee member and 4H leader.
---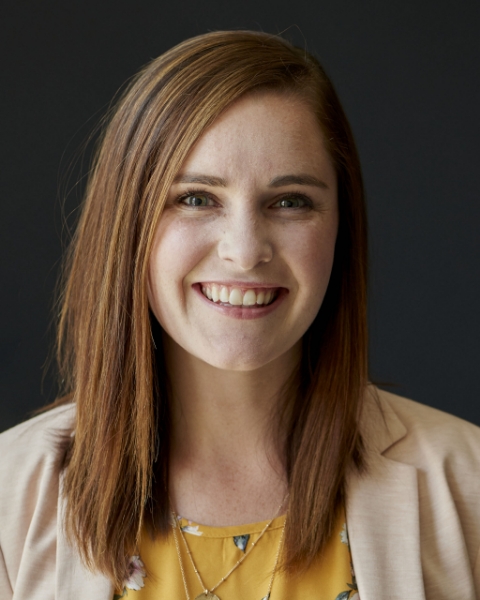 Kayla Rink
Kayla is the manager of dairy science and farm practices at Dairy Farmers of America (DFA) and oversees implementation of their internal evaluation program Gold Standard, alongside the FARM Program. She is service-driven and committed to promoting best practices in animal and farm worker care. Prior to joining DFA, Kayla gained extensive production agriculture experience by working on numerous dairies and ranches located in the United States and abroad. She received her B.S in Animal Science and Agricultural Literacy from Colorado State University, and M.S shortly after focusing her research on perceptions of the National Dairy FARM Program. Findings from Kayla's research helped initiate additional farmer input in the program, development of the Farmer Advisory Council, and emphasize the importance of the Program to the dairy industry. Kayla is a PAACO certified dairy auditor and a certified FARM Program evaluator/trainer. She leads farm practices training efforts across DFA and serves as a resource to staff and members. In her spare time, Kayla enjoys playing ice hockey and spending time outdoors with her family.
---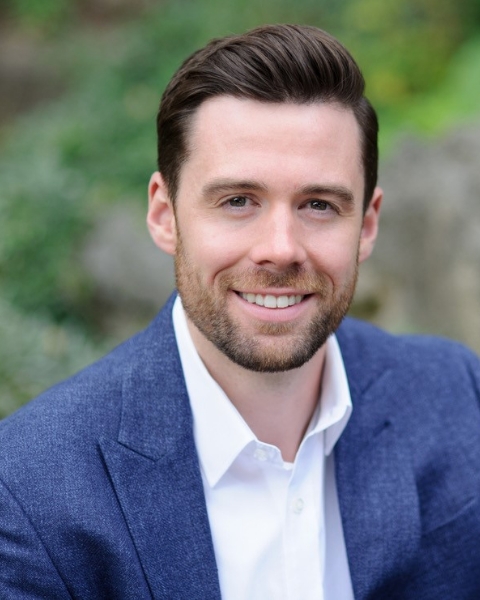 Steve Roche
Steve Roche is the Director and Principal Consultant for ACER Consulting, and has a vision for improving animal health through applied research and creative communication. ACER is driven by his passion and interdisciplinary skill set, which blends epidemiological research, agricultural extension, and health promotion. His mission is to develop and deliver evidence-based solutions to motivate on-farm change, and improve animal health and welfare. Steven earned his PhD in epidemiology from the Department of Population Medicine at the Ontario Veterinary College. His research explored novel approaches to improve the adoption of on-farm management practices to control Johne's disease in the Ontario dairy industry. He also holds a MSc in epidemiology and BSc in zoology from the University of Guelph. Through his formal training and applied research experience, Steven is a well-rounded researcher equipped with the skill set, drive, and collaborative spirit to help his clients understand, inform, and influence.
---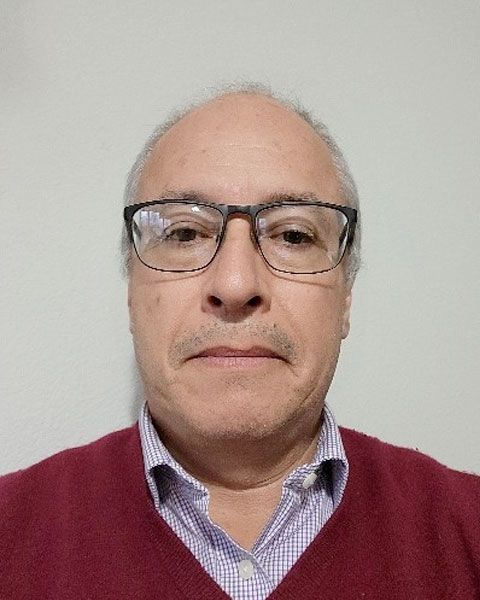 Juan Rodrigo Pedraza, D.V.M
Juan Rodrigo Pedraza is a Managing Veterinarian for ZOETIS on the Dairy Technical Services team since 2005. An experienced veterinarian, he owned and operated a private cattle and equine veterinary practice in Colombia for 12 years. Juan earned his D.V.M from La Salle University in Bogatá, Colombia. After graduating, he spent many years continuing his education and training in milking equipment evaluation and mastitis control, milk quality, and food animal production management medicine. Juan's enthusiasm for learning led him to a role as an Animal Science Professor at Politécnico Grancolombiano in Bogotá, Colombia and to serve as a veterinarian for the Virginia-Maryland Regional College of Veterinary Medicine. Prior to joining Zoetis, Juan worked as a Laboratory Manager for Udder Health Systems Inc. Juan also has a strong passion for community and social services. He gives back to the dairy industry by serving on the Board of Directors for the Nacional Mastitis Council and as the Chair of the Milk Quality & Udder Health Committee for the American Association of Bovine Practitioners.
---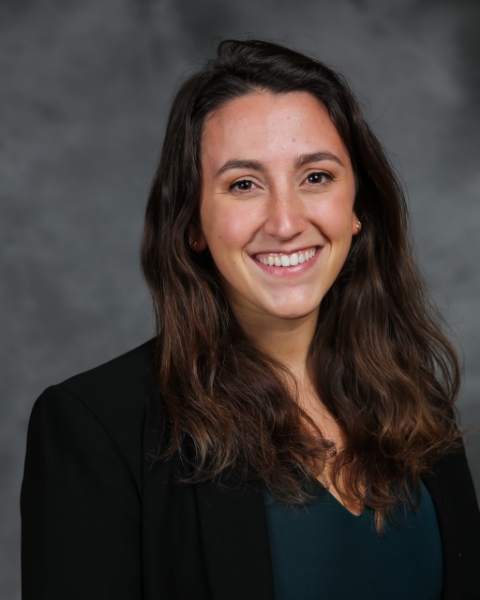 Sage Saffran
NMPF/FARM
Sage Saffran is the Sustainability Initiatives Coordinator for the National Dairy FARM Program. Her responsibilities include support of the Environmental Stewardship and Workforce Development pillars of the FARM program. Immediately prior to joining the FARM team she was the Public Policy Intern at the National Association of State Departments of Agriculture (NASDA) where she worked with leaders of agriculture across all 50 states and four U.S. territories on policy solutions. Sage is a recent graduate of the University of Connecticut with a B.S. in Animal Science and Applied Resource Economics in 2020. During her time at UConn, she interned with Food Export Northeast at the Connecticut Department of Agriculture, engaging with local businesses and state agriculture to promote their products on an international scale.
---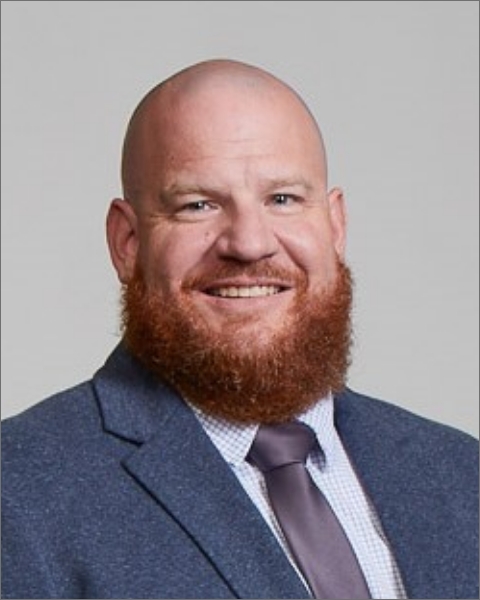 Kris Scheider
Kris found his love for the dairy industry growing up on his grandparents dairy farm in Northern Illinois and graduated from UW-Platteville in 2004. He worked on various farms ranging in size and with different management levels after college. Kris, along with his wife Chelsea, partnered in Zirbel Dairy Farms LLC in 2008 with her parents, Mike and Sandi Zirbel, and brother, Jordan Zirbel. Zirbel Dairy Farms LLC is a multi-generational farm with beginnings in 1912 with eight milking cows. Through transitions, modernizations and expansions along the way, Zirbel Dairy Farms, LLC has grown to its current size of 1,000 milking cows and 2,200 tillable acres. While overseeing the dairy production side of the farm, Kris specializes in fresh cow care where he can be found cowside almost every morning. Kris enjoys the challenges of an ever changing industry and keeps up to date with regional and world markets, current consumer concerns, and exploring new practices that will keep the dairy viable for generations to come. Kris and Chelsea proudly involve their children, Owen, Olivia and Evelyn, in any way possible on the farm. Scheider resides on the Farmers Assuring Responsible Management (FARM) program advisory board as Vice-Chair and is a part of the Animal Care Task Force and Biosecurity Groups. Scheider also represents Foremost Farms USA on the cooperative of directors and has served on the NMPF Young Cooperators advisory board.
---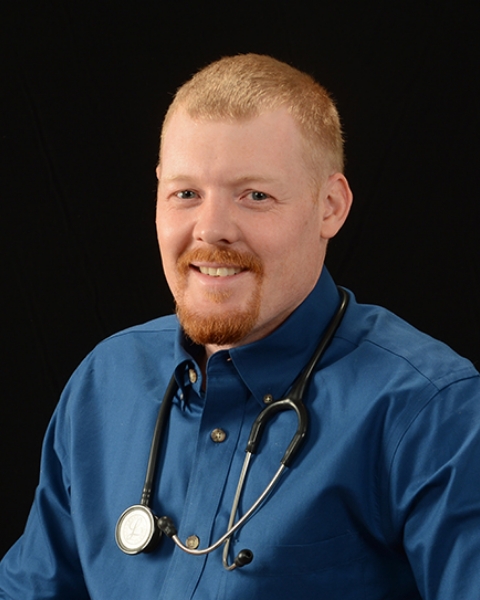 Brandon Treichler, DVM
Brandon is the quality control veterinarian with Select Milk Producers. In that role, Brandon's practice focuses on consulting in the areas of Milk Quality, Animal Care, Antimicrobial Stewardship, Food Safety and Worker Safety. Dr. Brandon Treichler grew up on a family dairy farm in eastern Pennsylvania. Prior to veterinary school, Dr. Treichler worked for a major milking equipment manufacturer, troubleshooting milk quality concerns and developing training and monitoring programs on dairies. After graduating from veterinary school, he joined a 13 doctor all dairy practice in Eastern Wisconsin, where he specialized in Milk Quality consulting within veterinary practice. He joined Select Milk Producers in 2015. Brandon is active in the American Veterinary Medical Association (AVMA) AALC where he serves as the Vice Chair, the Professional Animal Auditor Certification Organization (PAACO) where he serves on the board of directors. Brandon also serves on the NMC (formerly the National Mastitis Council) board of directors. Dr. Treichler is very active in the National Milk Producers Federation, where he represents NMPF on the American Veterinary Medical Association's Animal Agriculture Liaison Committee.
---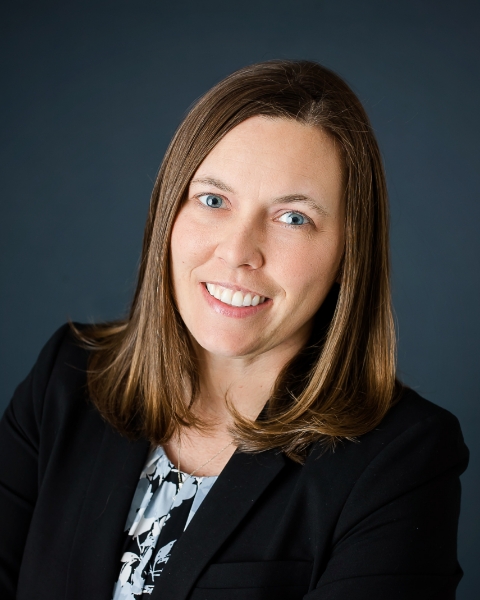 Rachel Turgasen
Rachel Turgasen is the Senior Director of Member Relations and Corporate Sustainability at Foremost Farms USA, a dairy cooperative owned by approximately 900 dairy farmers in the upper Midwest and a world-class supplier of cheese, butter, and dairy ingredients. Foremost Farms USA's 10 manufacturing facilities and dairy farm families work together to produce nutritious dairy products that are environmentally, socially, and economically sustainable. She is responsible for directing member-owner relations, policy, and leading the cooperative's animal wellbeing and environmental stewardship efforts as a part of Foremost Farms' farm-to-fork sustainability and social responsibility efforts. Rachel serves the dairy community as a member of the National Milk Producers Federation Animal Health and Wellbeing Committee, The FARM-ES Version 3 Working Group, and is a past president of the Wisconsin Dairy Plant Field Representatives Association. Rachel has spent her 20-year career in the dairy industry exclusively with dairy manufacturing cooperatives. Additionally, she and her husband, Mark, are the 3rd generation to own and operate his family's dairy farm in southwestern Wisconsin. She holds a Master of Science in Project Management and a Bachelor of Science in Animal Science – both from the University of Wisconsin-Platteville.
---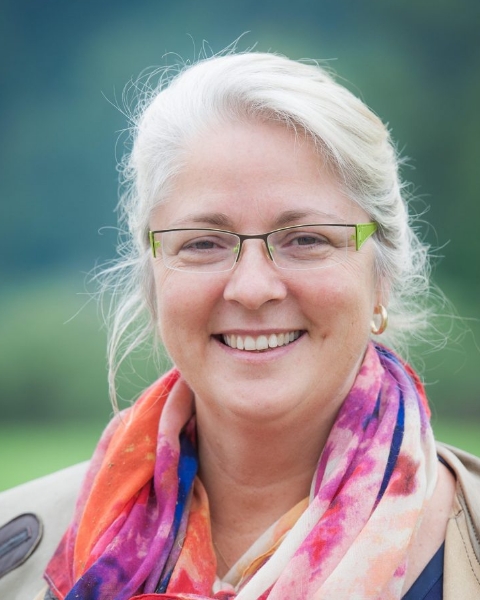 Nina Von Keyserlingk
Nina's love of animals began at a very young age while growing up on a beef cattle ranch in the Okanagan Valley in British Columbia. After leaving the ranch, she went on to complete her Bachelor of Science degree in Agricultural Science at UBC, and her Master of Science degree in Animal Science at the University of Alberta. She returned to UBC to complete her Ph.D. in Animal Sciences in 1995. After graduating, she worked in a variety of roles in the agribusiness sector before joining the Animal Welfare Program in 2002 as the third faculty member. The majority of Nina's work has focused on the under-researched areas of behaviour, housing and management and how these contribute to farm animal welfare. Her work has impacted animal care on farms around the world. In addition to this, she has also published in the disciplines of companion and laboratory animal welfare. Together with her students and collaborators, she has published over 300 peer-reviewed publications. She is also among the first in her field to combine experimental and qualitative methods when addressing animal welfare issues. In 2012 she published her first social science paper; since then, she has published more than 40 journal articles on topics within the field of social sciences, covering topics such as public attitudes to contentious issues in farm animal care and understanding barriers to adoption of proven animal welfare practices by farmers. She is internationally recognized as a leader in her field and in 2018 was awarded the Hans Sigrist Research Prize (Bern, Switzerland) for her outstanding scientific contributions to the sustainability of food of animal origin. She is a Director on the Animal Health Canada Council and also sits as a scientific advisory on the Danone Global Animal Welfare council and the A&W national animal welfare council; councils that set out to provide guidance on animal welfare standards on farms. Nina is actively involved in graduate student mentoring. She also encourages undergraduates to engage in research and provides many opportunities for training in animal welfare science at the undergraduate level including several undergraduate courses. Nina co-teaches APBI 398, Research Methods in Applied Biology, and is frequently a supervisor to undergraduate students through directed studies and undergraduate thesis. Nina also collaborates with researchers at other institutions and has supported the development of young scientists through the Emerging Leaders of Americas Program.
---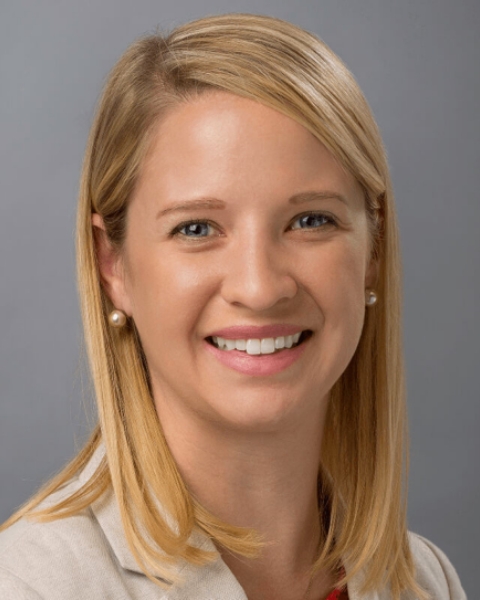 Emily Yeiser Stepp
NMPF/FARM
Emily Yeiser Stepp is the Vice President of the National Dairy FARM Program. In this role she is responsible for the management of strategic initiatives for the US dairy industry's social responsibility program that encompasses animal care, antibiotic stewardship, environmental stewardship and workforce development. She also leads the day-to-day work related to animal care. Emily has been with National Milk Producers Federation since 2016. Yeiser Stepp began her involvement in the dairy industry through the 4-H dairy leasing program where she was able to "borrow" a calf from a local dairy farm to show at local, county and state fairs. Today, she and her family maintain a small herd of registered Holsteins and Brown Swiss under the Spots-Pride prefix, that are housed at Palmyra Farm in Maryland and Bullcreek Farm in Pennsylvania. Yeiser Stepp was involved in Maryland 4-H and the leasing program for over 10 years and then went on to pursue a Bachelor of Science in Animal Science with a minor in Agribusiness Management from Penn State University. At Penn State, she was an active member of the Dairy Science Club, member of the collegiate dairy judging team, a sister of Alpha Zeta Fraternity and was President of the American Dairy Science Association-Student Affiliate Division. Upon graduation from Penn State, Yeiser Stepp worked for ABS Global Inc. as their Young Sire Program Specialist in the Mid-Atlantic region.  She then went on to attend graduate school at Virginia Tech and in 2011, obtained her Master of Science degree in Dairy Science. Her research was focused on how mastitis and metabolic diseases impact on dairy cow behavior. Yeiser Stepp also served as the Dairy Initiatives Manager for the Center for Dairy Excellence in Harrisburg, Pennsylvania where she was responsible for the execution of on-farm resource programs and the development and outreach to the industry's next generation through the Center's Foundation. Immediately prior to her role with the FARM Program, she served as the Dairy and Beef Extension Coordinator at the University of Maryland.
---