The National Dairy Farmers Assuring Responsible Management (FARM) Program announced the winners for the FARM Excellence Awards at the Joint Annual Meeting. The awards were established to recognize farms and evaluators demonstrating excellence in their engagement with the FARM Program.
Animal Care & Antibiotic Stewardship
MVP Dairy
Celina, OH
Danone North America
---
The McCartys and VanTilburgs, two fourth generation farming families, joined forces in 2017 to form the McCarty-VanTilburg Partnership Dairy, known as MVP Dairy, LLC. MVP Dairy recognizes that high quality milk begins with excellent cow care. Following the FARM Program facility guidelines and best practices, MVP Dairy strives to create the ideal environment for their cows, prevent potential illnesses and reduce the use of medications.
Technology plays an important role in herd health at MVP Dairy and helps them ensure cow comfort and identify potential illnesses and heats faster than ever before. In addition to an EID ear tag, each cow wears a neck collar that monitors her activity and alerts employees of timely heats or potential health issues. Barns are equipped with the latest technology to help prevent slips and injury, better control temperature, and ensure proper nutrition for each cow.
Technology is a useful tool, but MVP knows that it's the people that ensure proper animal care. That's why every MVP employee undergoes a 60-day training period that includes stockmanship, herd health protocols, antibiotic stewardship and OSHA requirements. Each employee also signs an animal welfare agreement and is informed of the "See it, Stop it" zero tolerance animal abuse policy. The dairy also implements a 24-hour surveillance system that is monitored by a third-party company, as extra assurance that training protocols are always followed.
MVP leadership regularly consults with their veterinarian and nutritionist to maintain herd health and set goals that align with FARM Program protocols and best management practices—including vaccination and antibiotic protocols; they proactively seek opportunities to prevent and reduce the occurrence of sickness and broken tails in their herd.
With the use of technology, intensive record keeping and employee training on the FARM Program, MVP Dairy has demonstrated time and again that they are dedicated to the FARM Program founding principle of continuous improvement and are committed to delivering safe and nutritious dairy products.
MVP Dairy is #FARMproud, and the FARM Program is proud to present them with the 2022 FARM Excellence Award in Animal Care & Antibiotic Stewardship.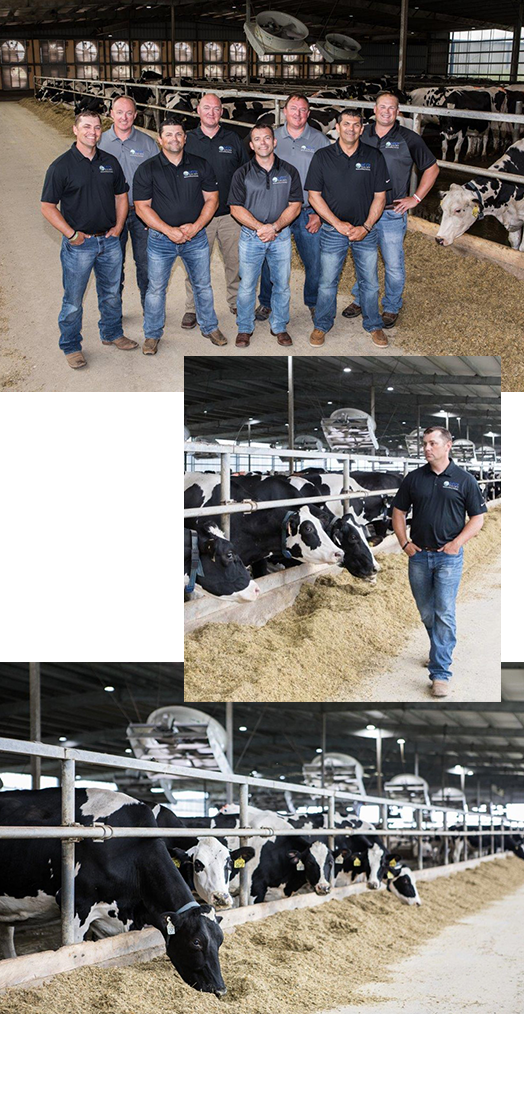 Environmental Stewardship
Kibler Dairy Farms, Inc.
Warren, OH
Dairy Farmers of America
---
Kibler Dairy Farms LLC has been operating outside of Lordstown, Ohio since 1910. Today, Garry Sr, Garry Jr, and Cory Kibler milk 322 cows and farm more than 700 acres of corn, alfalfa, and grass for hay.
The Kiblers' commitment to environmental stewardship and continuous improvement is evident throughout their farming operation. The first thing that most visitors notice when they arrive at the farm are the 480 solar panels installed on the freestall barns. These panels were installed in 2017 and now produce enough kilowatt hours to power the entire dairy operation. The farm has also worked to lower their energy usage by installing more than 60 thermostat-controlled fans in their barn, as well as energy efficient lighting.  The parlor is cleaned with recycled water from their plate cooler.
Because their location is close to multiple water reservoirs in the Mahoning Valley, the Kiblers spend a lot of time and energy on their conservation efforts. They plant cover crops, use no-till crops where feasible, and use drag line manure application to avoid soil compaction. The Kiblers have a Comprehensive Nutrient Management Plan (CNMP) and have worked closely with the National Resources Conservation Service (NRCS) to implement more conservation practices and water quality initiatives on their farm, most recently building a barn that will hold six months' worth of manure storage and are beginning work on a compost barn, as well as a pollinator habitat area on the farm.
The Kiblers see the FARM Environmental Stewardship (ES) program as a way for the industry to document progress towards the Net Zero Initiative.  They hope that the environmental projects that they are currently involved in will help to improve the land, the water quality and keep the farm profitable for the next generation. With the help of the FARM ES tool, they have made small improvements on their farm and are looking toward bigger changes soon.
This dedication to environmental impact makes Kibler Dairy Farms stand out from their neighbors and encourages others to work toward the same goals. The Kiblers are considered leaders in their cooperative and within the dairy community in Northeast Ohio.  Both Garry Sr and Garry Jr have been elected leaders of the cooperative and their fellow dairymen appreciate their commitment to their land and the environment around them. Because of the Kiblers' openness to share what they've learned from their environmental efforts, others in the community have implemented some of the same technology or protocols.
The FARM Program is proud to present Kibler Dairy Farms, Inc. with the 2022 FARM Excellence Award in Environmental Stewardship.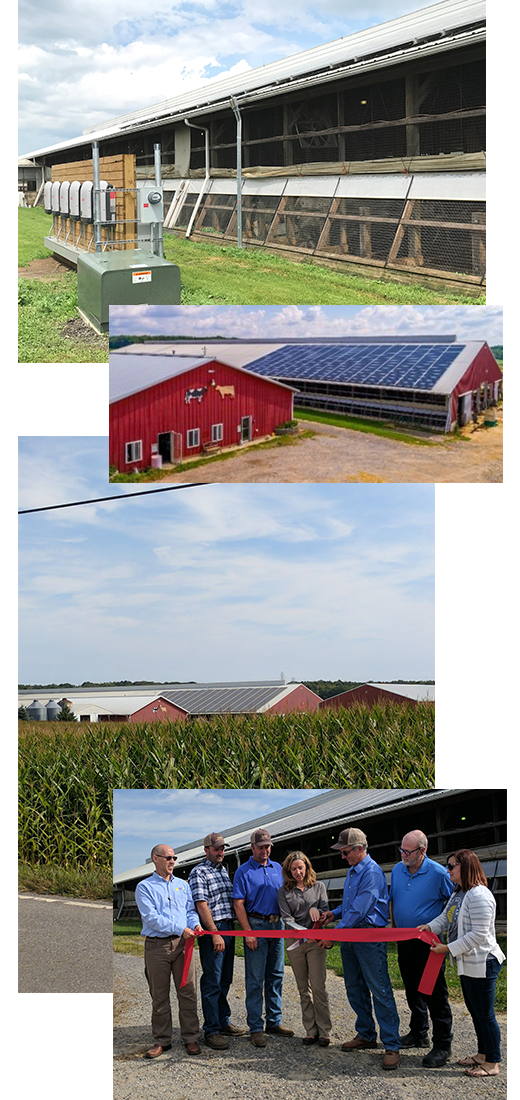 Workforce Development
Aardema Double A Dairy
Jerome, ID
Glanbia Nutritionals
---
Double A Dairy in Jerome, ID, is owned by brother's Don and Ron Aardema and is a second-generation large-scale modern dairy operation. The facility is a complex operation with many moving parts—from the daily dairy operations, advanced genetics, crop farming, and advanced manure handling which includes a methane digester. Armando Cordero, the general manager, oversees all dairy operations in conjunction with various specialized area managers.
FARM Workforce Development (WFD) focuses on the people who work year-round to provide excellent cow care and produce wholesome milk—dairy farm families and their employees. Long before WFD became an official program area of the FARM Program, Double A Dairy showed commitment to their employees by having designated HR and safety professionals either on staff or as 3rd party consultants in the spirit of driving continual improvement in those fields.
Though the dairy already had an extensive safety program in place, General Manager Armando Cordero saw an opportunity to use the FARM WFD resources to further improve operations, and set goals to review and audit Double A Dairy's safety materials and emergency response plan to identify and address any potential gaps.
Double A Dairy has a full onboarding program for new hires, a formal safety program, designated traffic flow, drumbeat operational and regular safety meetings and trainings. The dairy ownership and management consistently strive to do better in all areas including employee development.
Double A Dairy's commitment to FARM WFD and each of their employees is evident every day, and the FARM Program is proud to present them with the 2022 FARM Excellence Award in Workforce Development.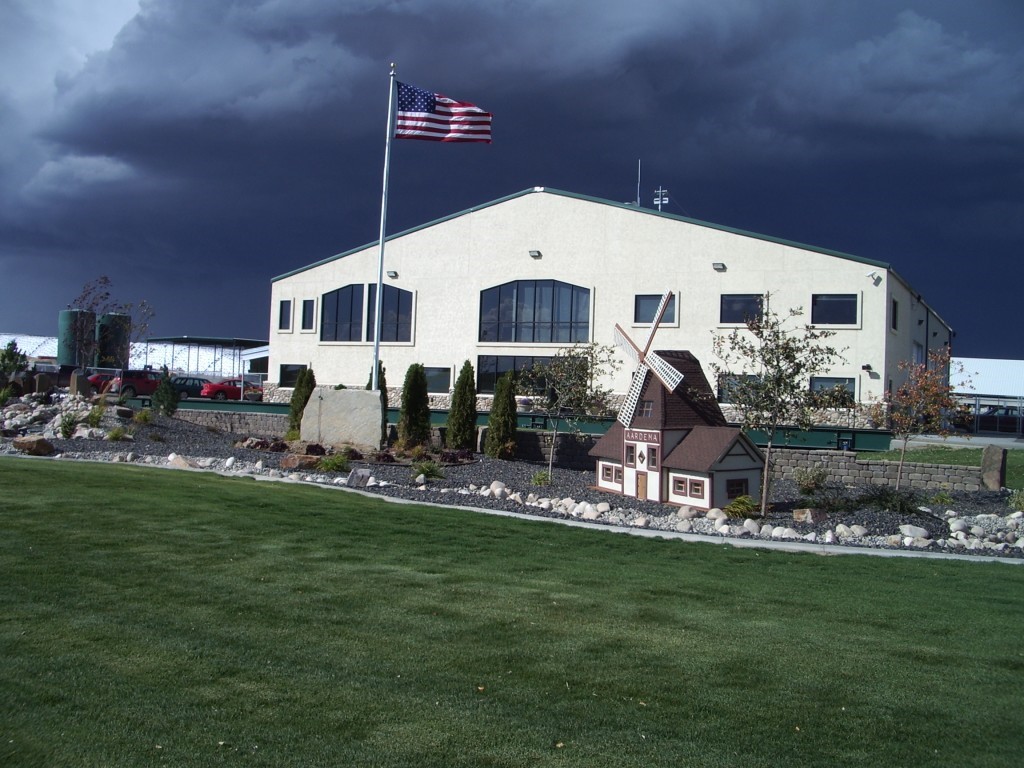 FARM Evaluator
Ruth McCuin
Agri-Mark, Inc.
---
For nearly 39 years, Ruth McCuin has been a field service supervisor at Agri-Mark, Inc., and is FARM Coordinator for the co-op.
Ruth has always been a strong advocate for the FARM Program. When the FARM Program was established in 2009, Ruth was among some of the first evaluators. Ruth was instrumental in establishing a FARM-specific team at Agri-Mark to ensure consistency and thoroughness with evaluations and carrying out expectations of the program from all evaluators. Ruth regularly seeks opportunities for the FARM team to grow through workshops and other educational tools.
As an evaluator, Ruth goes above and beyond to help the farmers and vets understand and implement animal care protocols. She spends countless hours preparing for evaluations, creating herd health plans, providing training material, and helping to make connections between her farmers and the local vets, hoof trimmers, and nutritionists. When new FARM Program standards come out, Ruth visits local veterinary clinics to keep the doctors up to date by discussing changes and reviewing the program for new veterinary hires. This collaboration allows the veterinarians to discuss potential issues on farms ahead of the evaluation and results in a more effective way to implement change.
When she is not on the road or on farm for her role as an evaluator, Ruth can be found in her home region of northeast New York serving as one of the pillars of the local ag community. She is an active leader of her local 4-H club, a director at the Washington County Fair, a dairy show judge, and an advocate on a local committee pushing to get agricultural education into the public school system.
The FARM Program is thankful for Ruth's dedication to excellence in her work as an evaluator for more than a decade across all of the FARM Program areas, and is pleased to name her the 2022 FARM Evaluator of the Year.