World Dairy Expo FARM Luncheon
Thursday, Sept. 30 at 11:30 am CT in Mendota 3
The National Dairy FARM Program will host a luncheon at World Dairy Expo on Thursday, Sept. 30 at 11:30 am CT in Mendota 3 that will feature a panel discussion from industry stakeholders involved in the newest FARM initiatives, FARM Biosecurity and the Calf Care & Quality Assurance (CCQA).
---
Who's invited?
All media, FARM partners, dairy farmers and internal industry stakeholders. However, space is limited (45) and registration for the event is required, as is notice of cancellations.
Panelists for the luncheon include: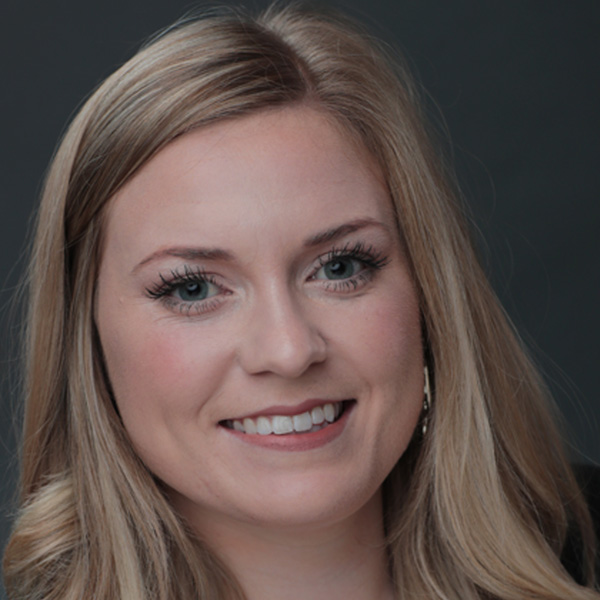 Beverly Hampton Phifer is the Stakeholder Relations Manager for the National Dairy FARM Program. Her responsibilities include managing the evaluator training process, program resource development and outreach with internal dairy industry. Beverly's involvement in animal agriculture is life-long. Growing up in North Carolina's agritourism industry, she has been involved in selecting, raising and managing both a wide variety of domestic and exotic animal species. Her unique background laid a strong foundation of the importance of animal agriculture and appreciating those who dedicate their lives to the industry in addition to the widening gap between food production and consumers.
She graduated from North Carolina State University with a Bachelor of Science in Poultry Science in 2015. During her time at NC State, she interned at the Animal Agriculture Alliance. After graduation, Beverly worked for The U.S. Poultry & Egg Association providing technical support in environmental, worker safety and animal care issue areas. Additionally, she has provided programmatic support and facilitation for various animal agriculture trade associations. She joined the FARM team in May of 2016.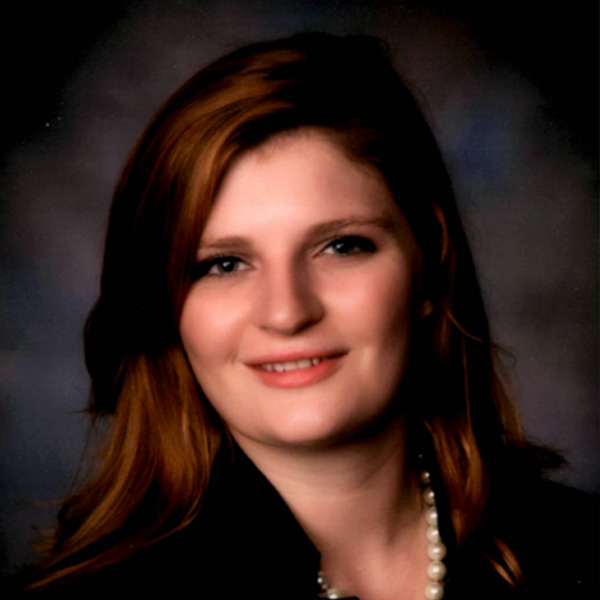 Miquela Hanselman is the Manager of Regulatory Affairs. She works on NMPF's regulatory efforts, focusing on issues related to interstate shipments of milk, food safety, labeling, nutrition, and the environment.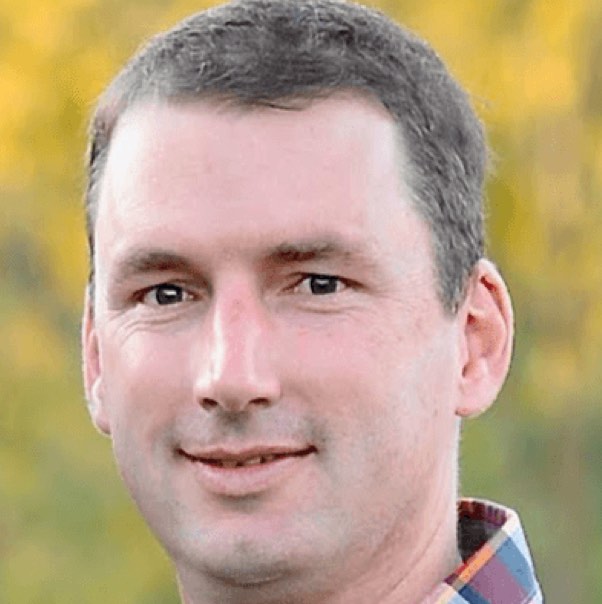 Justin is the Senior Manager of Dairy 2025 for Land O'Lakes, in which he manages the FARM Animal Care and Sustainability Programs as well as interacts with Land O'Lakes dairy foods customers on these topics. Justin has been with Land O'Lakes for 10 years and started his career as a FARM evaluation specialist administering the first animal care audits on member owner dairies across the state of PA.
Justin holds a master's degree in ruminant nutrition from Kansas State University and a bachelor's degree in dairy science from Virginia Tech. He is among the tenth generation to grow up on his family farm in Loudoun County, VA. Justin, his wife and 2 young kids reside in Hershey, PA.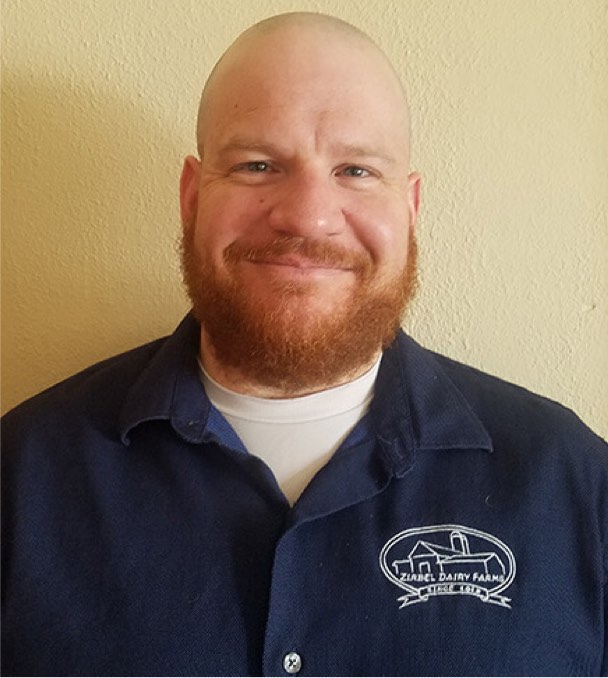 Kris found his love for the dairy industry growing up on his grandparents dairy farm in Northern Illinois.
As a '04 UW-Platteville graduate with a Bachelors in Dairy Science, he partnered with his wife, Chelsea, and her family at Zirbel Dairy Farms in De Pere, WI. While overseeing the production side of the dairy, Kris specializes in fresh cow care where he can be found cow-side almost every morning. Kris enjoys the challenges of an ever-changing industry and keeps up to date with markets, current consumer concerns, and exploring new practices that will keep the dairy viable for generations to come. Kris and Chelsea proudly involve their kids, Owen (13), Olivia (10) and Evelyn (8), in any way possible on the farm.
Kris represents Foremost Farms USA as vice-chair on the FARM advisory board.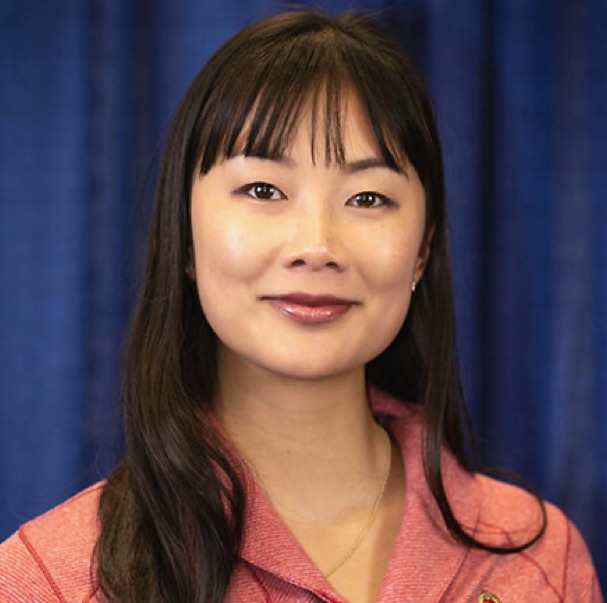 Jennifer Van Os is an Assistant Professor and Extension Specialist in Animal Welfare in the Department of Animal & Dairy Sciences at the University of Wisconsin-Madison (UW-Madison). The research in her lab at UW-Madison focuses on understanding, evaluating, and improving the welfare of dairy animals from both biological and social perspectives.
Dr. Van Os believes understanding and promoting animal welfare to be an essential part of achieving sustainability in food animal production. To this end, the applied questions in her research program follow these broad themes: (1) understanding the needs of dairy animals from a biological, species- and life-stage-appropriate perspective: what behaviors are important for them to be able to express and what resources do they need? (2) Improving the fit between dairy animals and their environments: how do housing, management, and handling decisions affect cattle behavior, physiology, and production? (3) How do we evaluate animal welfare effectively in both research and commercial farm settings? To complement her research program, the goal of Dr. Van Os' extension program is to promote best practices in management and housing to help the dairy industry adapt as our scientific knowledge about animal welfare continues to grow.
Dr. Van Os earned a B.A. in Psychology in 2004 from Harvard University, where she conducted original research on memory and aging in humans. After gaining 6 years of professional business experience, Dr. Van Os attended graduate school at the University of California-Davis (UC-Davis) from 2010-2015 and received her PhD in the interdisciplinary Animal Behavior graduate program. She then conducted postdoctoral research in the Department of Animal Science at UC-Davis in 2016 and in the Animal Welfare Program at the University of British Columbia, Canada in 2017. From 2016-2020, she served as the Communications Officer on the Council for the International Society for Applied Ethology (ISAE). She joined the faculty at UW-Madison in 2018.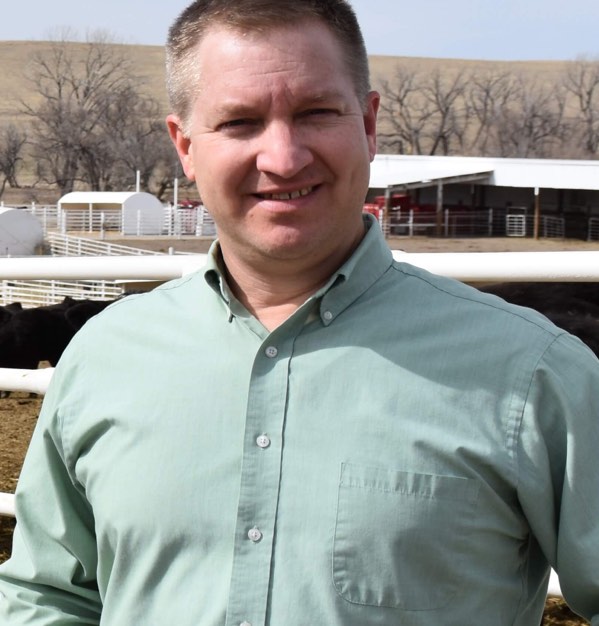 Josh White serves as the Executive Director – Producer Education & Sustainability for the National Cattlemen's Beef Association (NCBA). He is a fourth-generation cattleman whose first experiences with cattle trace back to helping with his grandfather's commercial Hereford cows in central Georgia as a child and early in life became a self-professed cattle nerd. By age twelve Josh had purchased his first heifer and began building his own herd. After graduating with honors from Berry College in northwest Georgia with a degree in Animal Science, Josh worked in private industry and grew his cattle herd, while also serving as a volunteer leader in county, state and national ag and cattle organizations.
In 2009 Josh decided to move from a volunteer leader role to full time industry service and joined the Georgia Cattlemen's Association and Georgia Beef Board as Executive Vice President, serving there until joining NCBA in 2014. In his current role as Executive Director – Producer Education & Sustainability with NCBA, Josh and his team are working to capitalize on the rich histories of the Beef Quality Assurance, Stockmanship & Stewardship, and Cattlemen's College programs while moving these initiatives forward to deliver even greater value to NCBA members and the cattle industry. Josh also provides leadership for NCBA's policy funded sustainability efforts and helps lead beef checkoff funded efforts associated with sustainable cattle production. He serves on the board of directors of the Beef Improvement Federation, co-leads the Outreach Working Group at the US Roundtable for Sustainable Beef and represents NCBA on the Global Roundtable for Sustainable Beef Board of Directors. Josh continues to own cattle on the family farm in Georgia. He and his wife of 25 years, Erin, live in Highlands Ranch, Colorado with their three children ages 19, 18, and 15.
Register for the luncheon below.